At Maple Lane Veterinary Clinic, we strive to make your furry family member's stay with us as enjoyable and comfortable as possible. Our kennel staff is very experienced and we treat your pet as if it were our own. Our boarding facilities are climate controlled to ensure your pet is cool in the hot summer months and warm in the freezing winter months. Dogs get an enjoyable walk outside twice daily with our kennel staff. Cats that board with us have a condo that allows them to stretch their legs and play with toys.

We welcome you to bring your pet's food, treats, bedding and one toy to help them feel more at home. If you would prefer, we do provide food and bedding here at no additional cost. Also, if your pet is on medication, please bring all medications along with them. Please be sure to print and fill out the Boarding Check-In sheet and Boarding Policy, that is provided under the Boarding tab of our website, when you bring your pet in to board with us. All pets are required to be bathed before leaving our boarding facility.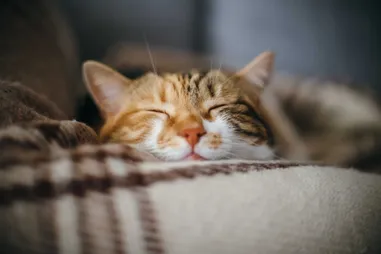 An advantage to boarding with us here at Maple Lane Veterinary Clinic is that we are a veterinary hospital. It is important to us that your pet has the best care possible while boarding with us while you are away. If any problems should arise, for example, loose stool, decreased appetite, or vomiting our kennel staff will inform the veterinarian. If problems develop and are persistent, our veterinarian will examine your pet at the cost of a physical exam. If the veterinarian feels that your pet needs treatment, we will contact you and discuss the situation. If our veterinarian is unable to contact you and they feel the situation is urgent, your pet will receive treatment and normal fees will be charged.
**Pets that are boarding must be dropped-off and picked-up at the specified times below. We do recommend calling to ensure your pet is dry and ready to go home. If your pick-up date changes, we do require you to call at least 24 hours before the new pick-up date.
Drop-off: Monday-Friday 7:30am-5:00pm and Saturday 8:00am-11:30am
Pick-up: Monday-Friday 11:00am-5:00pm and Saturday 10:30am-11:30am
**All pets boarding with us are required to be current on veterinarian administered vaccinations.
Dogs must have: Rabies, DHLPP (distemper/hepatitis/lepto/parvo/parainfluenza), Bordetella (kennel cough) along with a current negative fecal exam and heartworm test.
Cats must have: Rabies, FVRCP (feline distemper), FeLV (feline leukemia) along with a current negative fecal exam and FIV/FeLV test.